The WB Group announced that a procurement contract has been signed, covering the delivery of Warmate 3.0 loitering munitions, for an undisclosed foreign customer.
Piotr Wojciechowski – President of the Management Board at the WB Group announced that another contract has been signed, with a customer that already operates the Warmate UAV.

"We have concluded another contract, with a returning customer, covering deliveries of the Warmate loitering munitions. This confirms that the WB Group has, at its disposal, a proven and mature system, competitive on the global market. We are happy that a foreign customer trusts the innovative solutions that have, in their entirety, been developed by Polish engineers", said Piotr Wojciechowski – President of the Management Board at the WB Group.

He added that after the contract is finalized, the user would have several hundred Warmate drones at his disposal, while in early 2022 the quantity of procured systems is to exceed 1,000. "We are planning to introduce new types of interchangeable warheads which will enhance the capabilities of our system", Wojciechowski stressed.

The WB Group's representatives note that the order has been awarded to the Group as a result of a competitive procurement procedure, while the selection of Warmate 3.0 was dictated by the features of the system such as its flight envelope, capability to conduct operations in challenging circumstances, as well as the precision strike capability. Warmate 3.0 is a development of a loitering munitions solution introduced into the WB Group's offer a few years ago. The new variant offers a greater range of radio communications, a low acoustic signature, and a capacity to automatically fold the propeller blades in the terminal phase of the engagement.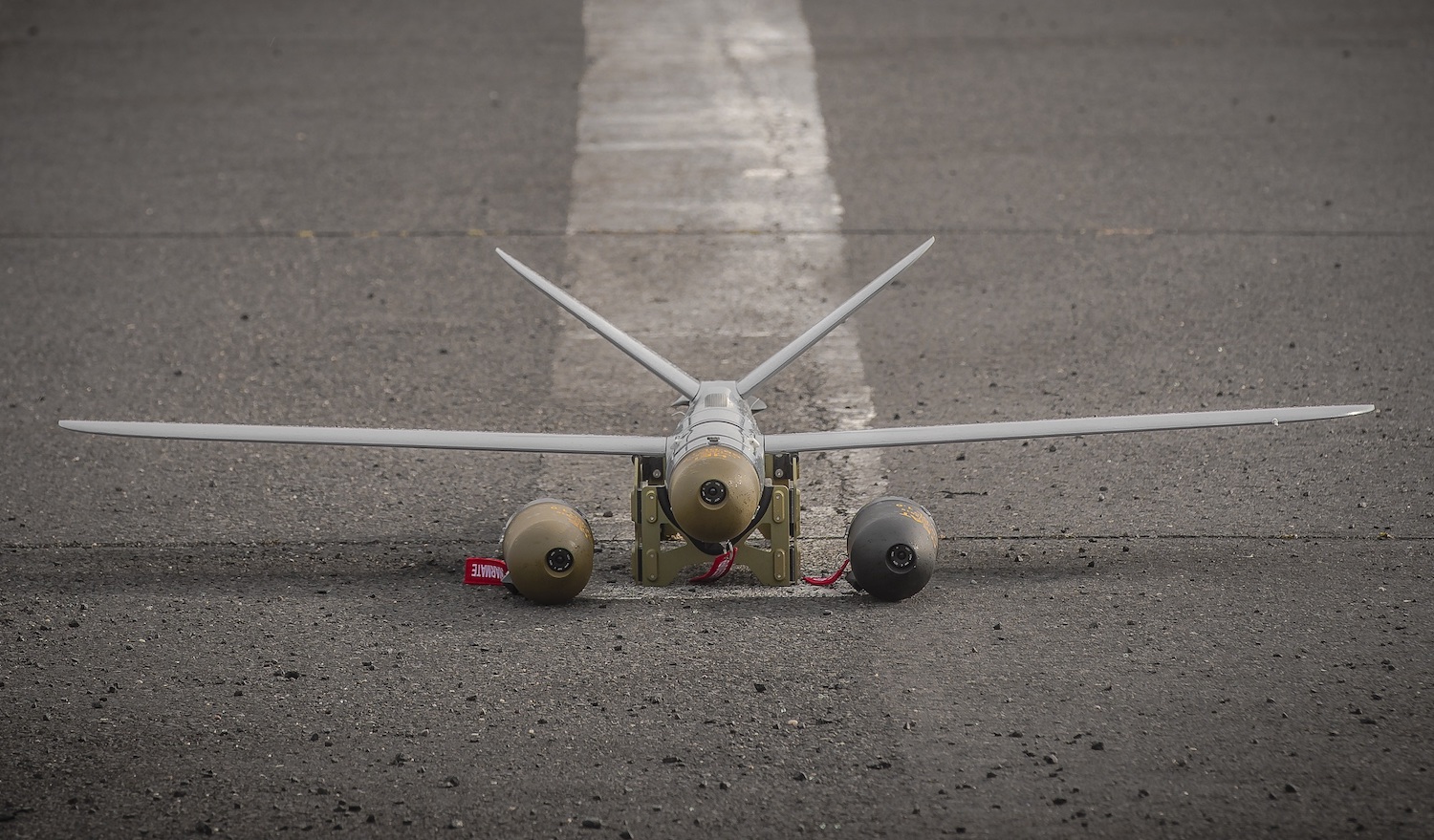 Warmate 3.0 can fly at a distance of up to 30 kilometers from the control station, or at a distance of 80 kilometers if the U-Gate system is utilized. The new platform is integrated within the Topaz BMS suite, similarly to the remaining WB Group UAV systems (Warmate 1, Warmate 2, FlyEye, FT-5).
Warmate 3.0 UAV has the ability of being operated autonomously, in a swarm setting, or in multi-directional engagements. After the position for the "airborne magazine" of loitering munitions is determined (with a capacity of several systems), the individual systems adjust the separation on their own (vertical and horizontal distance between the aircraft). This functionality is a part of the W2MPIR counter-A2AD system, recently premiered by the WB Group.
Warmate 3.0 is presented by the WB Group at MSPO this year. The legacy variant of the UAV is showcased by the Territorial Defence Forces (WOT) – this branch of the Polish military has the system in its inventory.